Expert Women
Filmed at the Expert Women Extra Day, City University of London, July 2019, these are comments from the participants. This was the second Expert Women Extra Day, where women who had been on the BBC Academy's Expert Women training regrouped to visit ITN and meet other producers as well as hone their practical skills.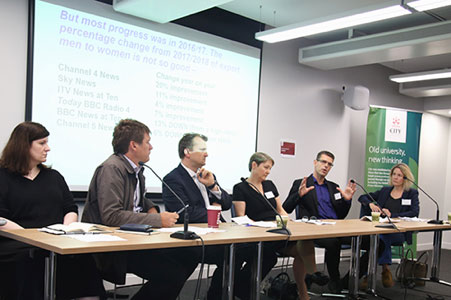 Women on Air 2018
The third Women on Air Conference was held on June 14th 2018 where a panel of editors of the 6 "flagship" programmes discussed their effort to increase the number of women experts ion their programmes. The ratio of men experts to women experts had dropped to 2.3 -1, on par with female expertise in society. Keynote speakers were Margot James, then Secretary of State at the DCMS, Nicky Morgan, former Minister for Women, and Emily Thornberry, Shadow Home Secretary.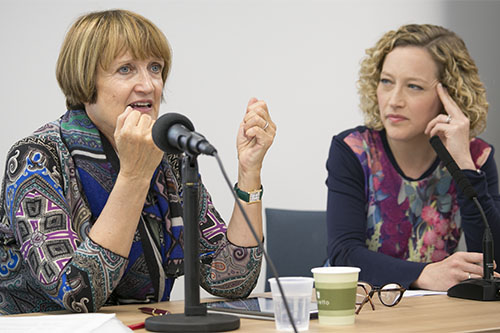 Women on Air 2016
The 2016 edition of the conference brought together the industry's top broadcasters, as well as leading political figures, including Dame Tessa Jowell and Minister of State for Culture and the Digital Economy Ed Vaizey.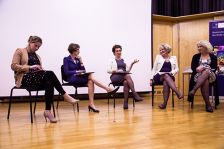 Women on Air 2014
The first conference highlighted the results of the research led by Lis Howell. Opening the conference, Dame Tessa Jowell MP said: "Given the media is the prism through which so much of life is interpreted, the gender imbalance in respect of owners, editors, presenters, guests and portrayal of women is a major challenge to accuracy and impartiality – and in the long-term, the effectiveness of our democracy and civic society."
Expert Women Extra
The first Expert Women Extra day took place in July 2018. Twenty-eight women who had already attended the BBC Expert Women training days came together for a top up – visiting ITN, honing their practical skills and meeting other producers. This was so successful that a second Expert Women Extras day was organised in 2019 and one is planned for 2020.