The rise and stall of the number of women authority figures on the UK news!
The figures for February, March and April 2021 have just been released and show the use of women experts on UK broadcast news is back to the 2019 level, but this is not as good as just before the pandemic.
In February 2020, the ratio of men to women experts went below 2 to 1 (1.9:1) for the first time – a real result for women!
But a year later in February 2021, the ratio was back up to 2:4 to 1 men experts to women experts. Not so good!
The signs are, that the poor showing of women during the Covid-19 pandemic has stuck, and that the consistent trajectory of improvement seen from 2010 (6:1) to 2019 (2.2:1) has stalled.
The 2020 figures tell an interesting story. The coverage was all about UK politics. The poor showing for women experts in March 2020 (2:7 men to every woman) was in part owing to the lack of senior female politicians. Only one in the top five cabinet members was a woman, Home Secretary Priti Patel, and she was not often fielded at this time.
In April 2020, things changed markedly. Coverage left the cabinet office and moved into hospitals and care homes. Women bounced back as experts, albeit not very prestigious experts. The ratio was 2:1 men to every women.
In May, the coverage moved out of the hospitals and back to policy, this time focussed on the end of lockdown. The ratio of men experts to women experts was 2.5:1. This was unacceptable. The level of female professional expertise in UK society is nearer 2:1 (lawyers, academics, politicians, court witnesses) and that is not counting unquantifiable levels of female expertise in health and childcare. So a ratio of 2.5 men to every woman suggests discrimination against women as experts, a genre in which we include authority figures, spokespeople and politicians.
This year the figures are interesting for another reason.
Our surveys show that it is a game of two halves, with the best ratio of women to men experts ever recorded in March 2021, owing in part to the Sarah Everard vigil story, and the worst for 4 years in April 2021 owing mostly to the Super League story.
In the week sampled in February 2021 there were 2.4 men experts to every woman expert used.
In March 2021 there were 1.6 men experts to every woman expert used.
In April 2021 there were 2.9 men experts to every woman expert used.
In February there was no dominating story in the week monitored. But in March, the police treatment of the women protesters at a vigil for a murdered London woman, Sarah Everard, dominated for two days. The ratio of men to women experts was the best ever for women, at 1.6 men experts to every woman expert used.
However that advance was wiped out in April when the European Super League football story dominated the news for three days and the ratio in that week of men to women was 2.9:1 the worst ratio seen for four years.
This shows that when a story of interest to men hits the headlines, broadcasters have no qualms about letting it dominate and increasing the use of men disproportionately. Overall the Sarah Everard vigil story, which ran over two days, had 22 women experts on the flagship programmes and 12 men, and the Super League story which ran over three days had 66 male experts and 2 women experts, a difference of 2-1. So for a male oriented sports story there is a huge dominance of men, and for a female oriented story there are more women, but also a significant number of men. There seems to be some evidence that stories deemed to be of interest to men gain more airtime, and that men experts will be used more and for longer on stories of interest to men, than female experts on stories of interest to women. Sports stories of interest predominantly to men can still dominate the news agenda disproportionately.
It appears the pandemic has led to a stalling in the growth of the use of women experts. This will surprise many people who believe that there are more women experts than there used to be. This perception is probably because there have been some recurring and highly visible women scientists and health workers. But the fact is that compared to pre-pandemic 2020, women experts are not as plentiful, and that when stories which appeal to men come along, they get a higher proportion of men experts, than stories of interest to women get women experts.
Despite a big improvement over the last ten years of Expert Women Project monitoring, the man expert is still the norm. Of course, we shouldn't forget that when this project started formally in 2013 the ratio of male experts to female experts on the news was often an appalling 6-1. But we can't afford to stop campaigning for fair representation for women in authority, on the news.
Detail for 2020, the height of the pandemic.
Looking back in detail at 2020, the figures for May 2020 are for 5 working days in a seven-day period. We could not access a straight run of five days for all programmes, so monitored a Thursday twice. This was at the height of the coverage of Dominic Cummings's controversial trip to the North.
The average ratio of male experts to female experts across the six programmes monitored was a disappointing 2.48 to one, after 2.1 to one in April. The worst ratio was on the BBC Radio 4 "Today" programme with a very high ratio of men at 4.7 to 1. This harks back to the bad old days of "Today" in 2013.
The best performer in terms of the ratio of experts was ITV News at Ten which had a figure of 1:56 men to 1 woman.
If you take "Today" out of the equation, the average is better at 2.3 men to each woman, but that is helped by ITV News at Ten and Channel 5. Sadly, BBC News at Ten and Channel 4 News both have a ratio of 2.8 male experts to each woman expert. This is higher than the rate of female expertise in society which is nearer 2 to 1.
It's tempting to blame this on the prevalence of men politicians and political advisers on air, and as always, an analysis of political interviewees shows that men dominate – a result of the composition of the current administration and a historical bias towards men politicians and "elder statesmen". But a closer look shows that men politicos feature less in May than in March when they were centre stage. In March men political interviewees outnumbered women political interviews at a ratio of 5 to 1. In May it was 3.4 to 1 but again the "Today" programme was heavily biased in favour of men experts with a ratio of 7-1.
Interestingly when women experts are interviewed, on average they get a tiny bit more airtime. The ratio of how long a man expert speaks, compared to how long a woman expert speaks is 1 to 1.2. measured in seconds. When the "Today" programme finds a woman to interview, she gets twice as much airtime as a man, on average, but the sheer number of men experts mean you are still much less likely to hear a woman expert's voice between 7am and 8am on this programme. ITV News at Ten uses a lot more women experts, but men interviewed get twice as long on air. This reflects another analysis which shows that, in the subjective view of our monitors, the women interviewed on all the programmes were deemed to be less important in terms of national and/or international authority, than the men, even when the women were classified as experts. This is perhaps inevitable given that men have dominated historically, so that many older politicians and influencers are men. So, ITV has a lot of women experts, but they aren't considered as important as the men experts who therefore speak for longer. BBC News at Ten also lets the men experts speak for twice as long as the women – so as well as having a disappointing number of women experts, the men get more airtime.
As usual there are about twice as many men as women reporters on the programmes surveyed.
Rachel Corp, Acting Editor at ITV News, explains what it was like on the frontline of broadcast journalism in March and April 2020. In the days monitored in May 2020 ITV News at Ten achieved the fairest ratio of men to women experts at 1.56 to 1.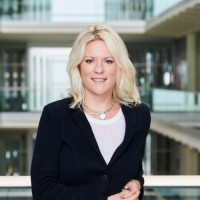 Using a range of voices in our programmes is not a 'nice to do '– it's essential to keeping our programmes relevant, relatable and reflective of the country we broadcast to.
At ITV News, at every editorial meeting, from forward planning through to breaking news, we run through every story, who will be contributing, how each programme feels in terms of balance of voices, including gender and ethnicity. We also immediately log and debrief every programme and assess our figures for onscreen staff, experts, case studies and vox pops, discussing where we have succeeded and what we could have done better.
By making this an editorial priority for all staff, we have seen improved figures over the last few years. Lunchtime News, Evening News and News at Ten all look and feel more balanced. Though we all recognise there is further to go, not least with women experts. We have run a number of initiatives with ITV News in the nations and regions to identify and train interesting and talented women across the UK who have a lot to contribute but have traditionally felt reluctant to go on camera.
Whilst having a balance in experts is incredibly important, at ITV News we often choose to tell our stories through real people, those at the heart of the story, not just defaulting to experts. We aim for an overall balance to our programmes as they can often counter a disproportionate number of men occupying expert roles in the UK.
When Coronavirus began to hit the UK in a serious way in March, much of the story revolved around the politicians and policy makers. The PM, Chancellor, Health Secretary, Chief Medical Officer and Chief Scientific Advisor are all men. As public service broadcasters we had a duty to make sure the government's message was heard loud and clear – transmitting its announcements to the public, repeating their words much more than we might do in other times, so that viewers knew what was being asked of them and the new measures the country was being put into. It has not surprised us to find our log of expert figures was, and sometimes continues to be, more male than previously, particularly when you factor in the leader of the opposition, the US president, the leaders of Italy, Spain and France, all men, who have also featured heavily in this story.
But that's only part of it. From the start we set out to identify the sectors or communities falling through the gaps. The workers whom the bailout billions would not reach; the charities and hospices who lost funding overnight; the parents of special needs children suddenly coping alone; the care homes seemingly overlooked. We have often led on these stories, giving them prominence above the straight political updates and naturally these have increased as the lockdown has endured.
We also committed to prioritising every day, the heart-breaking stories of those caught up in the very centre of it all – the ill, the families of those who have fallen victim to the virus, the people separated from their relatives in their time of need.
And throughout, we have also highlighted, the communities coming together, the acts of kindness, the individuals making a difference up and down the whole country.
All of these stories, away from the politicians, have reflected the range of people who make up the UK and brought in a better balance of voices across programmes.
In our own monitoring of all our programmes, overall there were more male experts in March than previously, but the balance improved in April. On programmes like Lunchtime News which has majored on live guests during the crisis, we didn't witness a drop in women experts, and the numbers have risen steadily throughout. And we have seen a consistently high number of other women contributors, keeping our overall figures where they would usually be.
As the story evolves, we will of course continue to feature the key players and people who matter to the story whatever their gender. The UK has a wealth of brilliant women scientists, medics, business leaders, managers, politicians, academics and many others who have also been key to telling the story of coronavirus across all our news programmes and our special Coronavirus Q&A, Mondays 8pm ITV. We welcome their contributions now as much as any other time and will continue to ensure they feature across our coverage as the story evolves.
Lis Howell writes …..
Male experts peaked in March 2020 with a two-year high of 2.7 men to every woman expert interviewed on UK flagship news.
It's politicians and political advisers who increase the ratio from February to March by more than 20%.
BUT the good news is that in April, for most programmes, women experts reappeared, as broadcast journalists began to focus on medics – and on practice not policies.
Professor Lis Howell said "In a time of uncertainty and speculation in March, nearly three times as many men as women were interviewed in the week we sampled. This is a much higher ratio than usual. A high proportion of those men were government politicians or government advisers. Editors have expressed frustration with this. After lock-down in April the news agenda shifted to covering health care, and the ratio of women to men went up noticeably. We need more women politicians and political advisers to represent a realistic ratio of female expertise and authority in society. Men now only out-weigh women by a ratio of 2-1 in most professions. News editors want a fair proportion of women speakers. Government and major organisations should supply them."
Background
Male experts made a comeback in March. According to our monitors, the average ratio across the six UK flagship news programmes was 2.7 male experts to every woman expert interviewed. This is an increase of around 25% in the proportion of men to women, from February to March.
And it is the highest male expert to female expert ratio published for three years.
It appears to be caused by an increase in contributions from with male cabinet ministers, politicians and government advisers, in conjunction with a reduction in contributions from female cabinet ministers, politicians and government advisers.
The good news is that in April, the overall male dominance reduced by 20%. It went back on average to the levels we would expect. This is largely because the male politicians and government advisers were balanced by female NHS or health workers. After the lockdown, most editors changed tack from looking at policy, to looking at practice.
In the week monitored in April, every channel still interviewed politicians, and in that genre (politicians and government advisers) the men still dominated by 5 to one, the same as in March. But the news programmes also interviewed more practising medics. In most NHS grades there are four times as many women as men, and even at the top of the NHS the ratio is only 1.7 times as many men as women. And care homes also became a big part of the story, with their predominantly female workforce. So, we suddenly have a better overall male-female expert ratio, and a noticeably improved proportion of female experts who were not political. Editors seem to have deliberately shifted tack and included more expert women, largely health professionals.
On the contrary, in March every programme, except Channel Four and Channel Five News, noticeably increased its proportion of male to female politicos. The most male dominated programme was BBC Radio 4's "Today" where the 7am to 8am hour was monitored and a ratio of 11.5 male experts to each female expert was recorded. However this blip corrected itself in April.
Most editors in March found that the use of politicians and Government appointees skewed their coverage. And we found that when we extracted this group (politicos) and they were excluded, the ratio of male to female experts fell to 1.7. This was except for BBC Radio 4 "Today" where the proportion of expert men, both political and non-political, was very noticeably higher.
It seems that when the lockdown loomed, but there was still speculation about the strategy, most news programmes used more politicians and Government spokesmen. Our current administration is male dominated. The UK Cabinet, for example, has a ratio of 2.7 men to every woman and it is a worse ratio if you count the fact that only one woman is in the top six. The Chief Medical Officer and the Government's Scientific Adviser are men. Our monitoring took place the week before daily briefing began and editors were searching for speakers to discuss political strategy. They had no option but to interview more men. It is counter intuitive, but once the daily briefings started, editors were freer to change the story and they chose to go into hospitals and the community. Even then, however, their hands were sometimes tied. One editor said to the EWP "they are coordinating access centrally and choosing who we get – e.g. when we profiled a day in the life of a junior doctor, we had no say…. ". That junior doctor was a man. Another said "we could have stayed in a bunker and just covered government statements, but we needed to get out there even though it was a logistical struggle"
It is possible that there will be a similar spike in May when we once again enter a period of speculation (this time about the end of the lockdown) when men come to the fore as strategists, and there is less new to say about health-workers.
This does not address the question of whether the patriarchy is taking over on the media, but the answer according to our figures is – only when it comes to the Cabinet. In February there were actually more senior non-political women interviewed than senior non-political men. In March, the ratio rose to 1.7 to 1 which is still better than many people might expect. In April, "establishment" men outweighed "establishment" women by 2.5-1 but that is nowhere near as bad as the figure for politicians, where men outweighed women by a staggering 5-1.
So how does our monitoring work? And how reliable is it?
Our figures are calculated from counting by postgraduate students, who make a judgement about who is an expert, following guidelines, but ultimately depending on their own judgement as viewers and listeners. There is scope for both human error and disagreement, but we have found that our figures largely chime with those which broadcasters now present, given the different methodologies. When we began, broadcasters did not take account of gender representation. Now they all have internal monitoring systems. Broadcasters really want to improve their male/female ratios. However, we are the only monitoring system to look at experts and authority figures as opposed to all interviewees, which we do on the grounds that achieving numerical gender equality can still lead to women being under-represented as experts. Numerical equality is not enough. Think of the magician and his beautiful assistant – that's a 50/50 gender representation, but a big difference in significance!
After a five-year campaign, in the last two years we have calculated the average ratio to be around 2 males to every female expert/authority figure interviewed. This is a big improvement and probably reflects the general balance in our society between the conventional authority and expertise of men and that of women. Of course, there is another deeper argument that says women's traditional skills are undervalued but, accepting the norms of status and significance in our society, a ratio of 2 expert men to each expert woman is realistic. When we began in 2014, we calculated that the ratio of expert men to women on the news was 4-1.
We classify every interviewee and do not make any distinction between experts chosen by the broadcasters for their opinions or expertise, and experts who are ex officio, like the Prime Minster, who therefore must be interviewed regardless of any desire for gender balance. We believe a ratio of 2-1 is a realistic aim, but there are occasions when some programmes creep above that ratio, and sometimes, for a variety of reasons, broadcasters still favour male over female experts, even when they have the choice.
Professor Lis Howell (Emeritus) April 2020
Statistics provided by Dr Khansa Al Sabah, Department of Economics, City, University of London.
(1) See NHS Digital figures for International Women's Day 2019
(2) Channel Four News had slightly fewer politicians/govt spokespeople in the week monitored in March as opposed to that in February. But it had more politicians than other programmes to start with start with and retained its male/female ratio (3.5 to 1). Channel Five News tends to have fewer politicians/govt spokespeople than other programmes. But it had nearly three times as many in the week monitored in March as opposed to that in February though it retained its female proportion (4-1)
(3) Howell, L., and Singer, J. B. Pushy or a Princess? Women Experts and British Broadcast News. Journalism Practice. October 2016